Oppo, which has brought many of its devices to Turkey since the day it entered the Turkish market and finally started production in Turkey, continues to grow. Oppo is not only a phone manufacturer, but also a technology giant that does not neglect to offer its wide ecosystem to its users.
My phone is Oppo A54, my headphones are Oppo Enco Air, my watch is Oppo Band Sport. First of all, let me say this: I definitely do not start my day without these three together. Because when all three of them are together, I can spend my day much more productively.
The first thing I do when starting the day is to look at the Oppo Band and find out how many hours I slept. In this way, I can see in detail whether I am getting a good sleep or not. I will also dwell on the features of the Oppo Band, but let's start with the Oppo A54 first.
The A54 is one of the prominent models of the A series. Apart from its affordable price, it is a phone that will accompany our daily rush with the features it offers.
It's been years since I've used a small screen phone. It is important to me that the screen of the phone I use is large. A54 satisfies me in this respect. We have a large 6.5 inch screen.
There is also the problem of not being able to see the screen when the light comes from behind on the street. However, when you go out with the A54, you can easily see your phone's screen under daylight, because the 550 nits screen brightness level saves you from this trouble. Oppo A54 follows you using artificial intelligence technology according to your usage habits and offers you the most suitable screen brightness level. Thus, your eyes do not get tired at the phone and do not get hurt.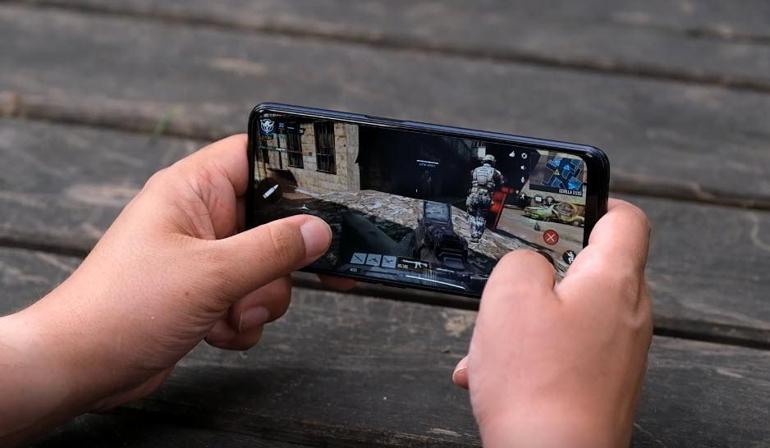 Console and PC games have their place, but I have to admit that I spend more time on mobile games. Playing games, especially when I have the opportunity in the daily rush, allows me to breathe a little. I usually have the opportunity to play games on my way to work in the morning, during my lunch break, and on the way home in the evening.
A54 is a product that has not let me down when it comes to games. With the Mediatek Helio P35 processor and 4 GB RAM on the phone, no matter which game you install, you will encounter a game experience that satisfies you. HyperBoost feature is another important feature of this phone. This feature improves the performance and smoothness of games by reallocating system resources based on how you use your phone.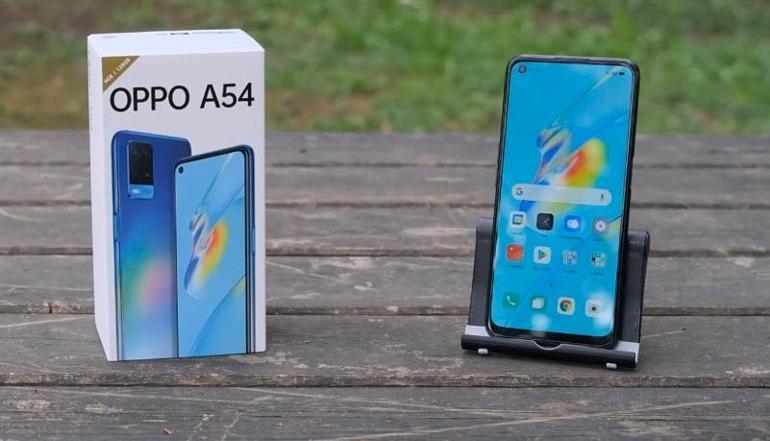 Especially in the summer, when we use our phones heavily, the problem of overheating becomes inevitable. Frankly, this is very annoying and we have this problem on many phones. A54, on the other hand, has taken its precautions against overheating. With the Optimum Heat Dissipation feature, up to 5 temperature sensors and a large graphite sheet placed all over the phone are used. This allows you to deal with the temperature problem while spending time with games.
It is my custom to photograph almost anything that interests me during the day. While doing this, of course, I want to get the best results from my shots. The A54 was a phone that satisfied me with its camera performance. The A54 has a triple camera setup on the back. The main camera, which can take images with a resolution of 13 MP, is accompanied by a 2 MP macro camera and a 2 MP depth sensor. With the macro camera, we can shoot an object from a close angle, and with the depth sensor, we can take shots that blur the background and emphasize the subject of the photo.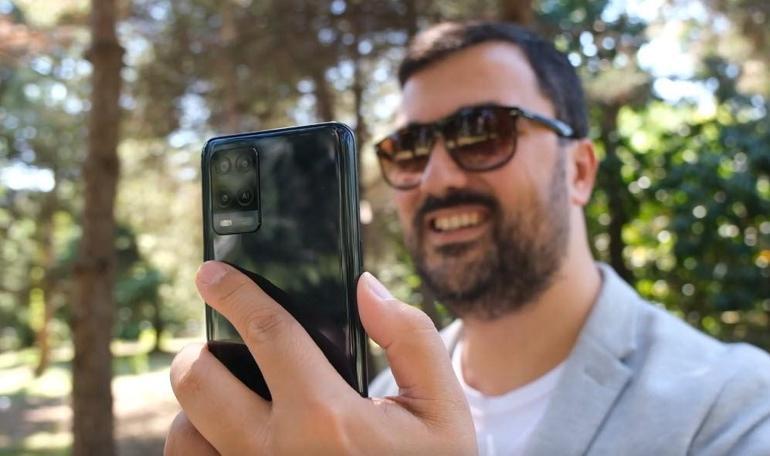 In the meantime, artificial intelligence accompanies us in the photo shoot and increases the quality of the shots made in different scenarios, we do not need to make additional fine touches at that point.
The front camera is also very good. Besides being able to use the bokeh effect, the Artificial Intelligence Beautification Mode works especially well for group selfies, making photos more beautiful by observing and softening the skin tones of everyone who enters the frame.
During the day, while messaging on WhatsApp, I also take photos, make phone calls, play games and spend time browsing websites. Well, we do all these things, but do you think the battery life is enough?
Coming with a 5000 mAh battery, the A54 offers up to two days of battery life when you fully charge it. In other words, depending on your usage habits, I can tell by looking at my own usage that I neither need a powerbank nor am I looking for a socket.
There are also moments when I forget to charge the phone. Here, too, I rely on the A54's Super Power Saving Mode. When you turn on this mode, even if your battery life is 5 percent, you can text for almost 1.5 hours on WhatsApp and make phone calls for 91 minutes.
If you are a person who makes frequent phone calls during the day, if you are in meetings with your phone, listening to music and playing games, you will never leave your wireless headphones with you. Enco Air is such a product for me. It is both an affordable headset and can pair and work seamlessly with almost any device.
When I'm on the phone at home, I don't need to carry the phone with me all the time, it's enough to have my headphones with me when I go to other rooms. As long as we are within a range of 10 meters, the connection does not drop. I love this flexibility.
Using the Enco Air is pretty simple. We can access the phone by double tapping on the headset and skipping a song, and by opening Google Assistant by tapping three times and giving voice commands. We don't need a phone to turn the sound on or off, you can turn the volume up and down when you press and hold on the headphones.
Although background noise is a serious problem when making phone calls, you will not have this problem in Enco Air. Artificial intelligence-assisted noise canceling feature is another outstanding feature of Enco Air. This technology helps reduce background noise while you are making phone calls. This allows you to make voice calls in better conditions, even in noisy environments.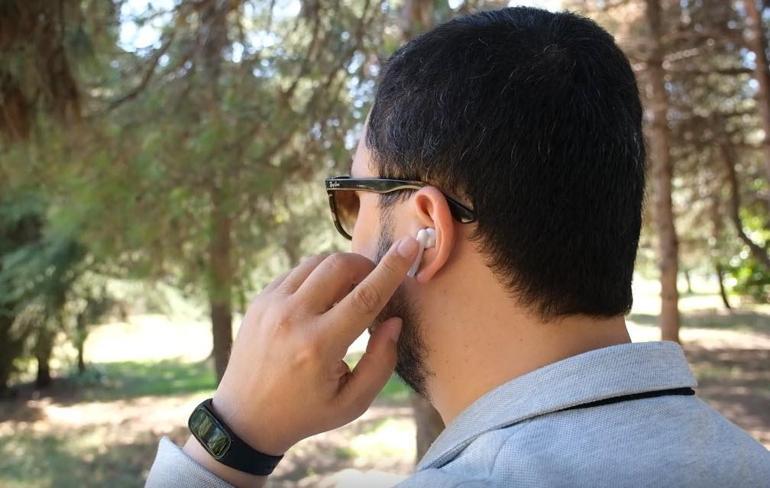 Do not think that you will have to charge these headphones frequently. After a full charge, you get a 24-hour battery life with the charging case. Even if your battery is completely exhausted and you are about to leave the house in a hurry, no problem, charge for 10 minutes and gain 8 hours of battery life. Isn't it awesome?
In our daily rush, we sometimes do not see the messages we need to see, and do not hear the incoming calls. We take walks, we ride bikes, but while we do all that, run away. calorie We burned, we do not know at what level our heart rhythm has progressed during this exercise. However, if you have an Oppo Band, you can learn about this and much more.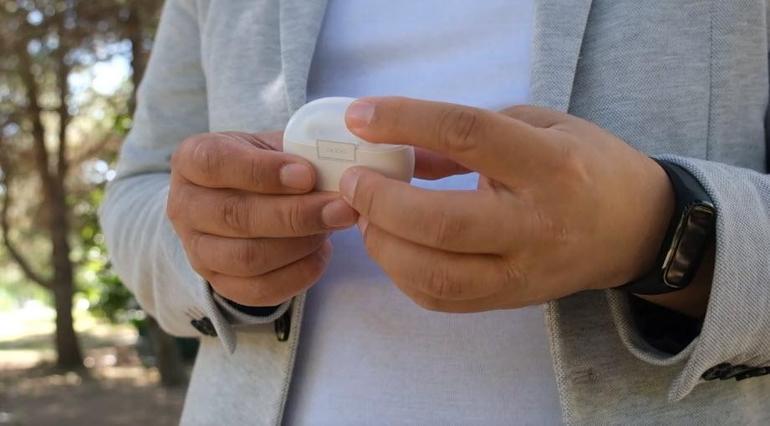 First of all, it is very light and you do not feel it on your wrist. Since you do not leave it with you 24/7, your wristband does not neglect to warn you when there is an irregularity in your heartbeat, while measuring your heart rhythm instantly. On top of that, it is also really good that it can measure the oxygen value in the blood instantly.
It also comes with many exercise modes such as cycling, swimming, cricket, yoga or outdoor running. I also use the sleep tracking feature of Oppo Band to understand whether I have a good sleep. So every time I wake up in the morning, the first thing I do is look at the Oppo Band and see how many hours I slept.
And don't worry about the screen being scratched or broken quickly. It has protected the Oppo Band's screen with a curved layer of reinforced and scratch-resistant glass.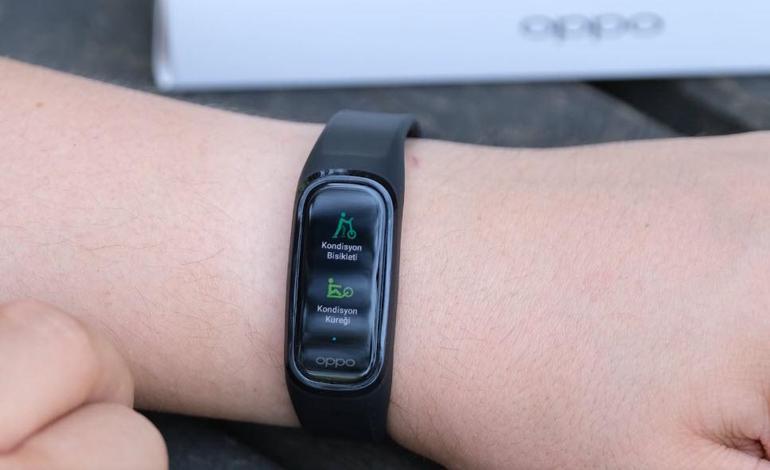 It is also important that I am instantly informed about incoming notifications. Thus, I can instantly see the messages that I should not miss and can return them. In this way, I can easily recognize incoming calls.
Let's talk about the staff. Being able to change the dial whenever I want gives the feeling of wearing a different bracelet every time. Using the same dial all the time is boring and it is important that we have different options.
The HeyTap Health application, which we have installed on the Oppo A54, works to reach the measurements of the Oppo Band and the details of other settings. You can also download this app for free from your app store.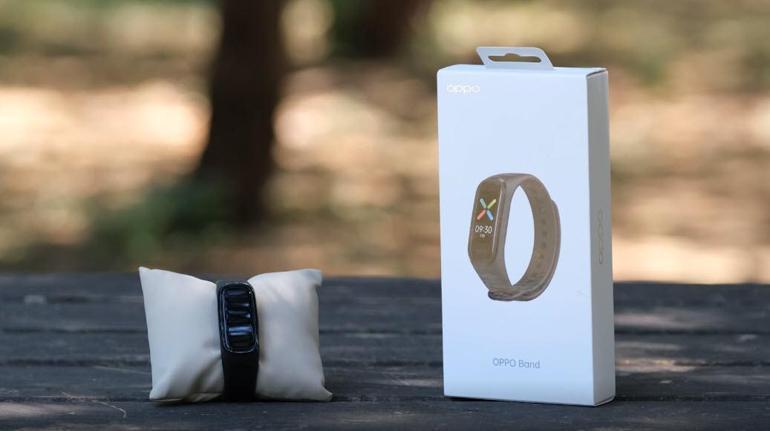 If you think that we have to charge this bracelet every day as we charge the phone, I have good news for you. Oppo Band, which is fully charged in 1.5 hours, offers a 12-day battery life. So you don't have to worry about charging your phone, earphones or wristbands.
All in all, the Oppo A54 is a phone that will do a lot of work. On top of that, if you use Enco Air wireless headphones and Band Sport, which are included in the Oppo ecosystem, you don't need anything else and you can spend your day much more productively with them.
Sponsored Content