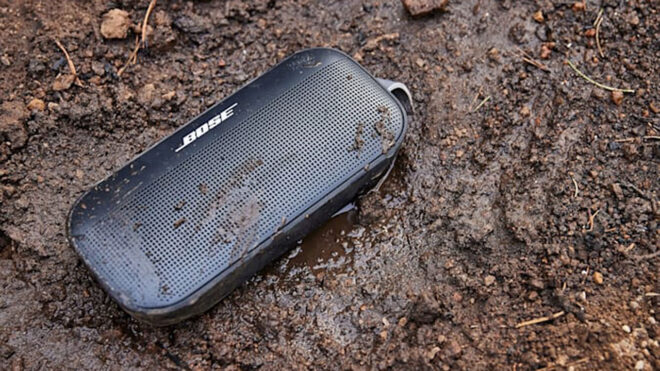 One of the very experienced names in audio technologies Bosehas added a Bluetooth speaker to its range. Bose SoundLink Flex came. Request detail;
Especially for the summer months that we have left behind, it is an option suitable for poolside pleasures. Bose SoundLink Flex, It's a pretty standard looking Bluetooth speaker model. The product, which has different colors, has an IP67 certificate. In this way, the model, which is not only affected by water but also mud, is, of course, highly resistant to impacts.
You can see the size directly from the photo above. SoundLink FlexIt promises a very high sound performance. As always assertive in this regard, Bose also states that the model can offer a palpable bass.
The product can also automatically detect its direction. So what's the benefit of this? as it is said SoundLink Flex automatically adjusts the volume depending on the horizontal or vertical position. Thus, maximum sound performance can be obtained in every position.
Eight different Bluetooth able to remember device Bose SoundLink Flex Bluetooth speaker, It brings 12 hours of battery life and can be recharged via USB-C when discharged. The model, which has a microphone in it, works actively for phone calls and digital assistant interaction.
YOU MAY BE INTERESTED
Bose SoundLink Flex, like other products of the company, will be sold in Turkey in the future.
The announced foreign sales price of the model is 150 dollars located at the level. Over this, the product may be 1,500 TL or even more expensive in Turkey.
You may be interested
Meet the transportation vehicle of the future