Rolls-Royce, which adopted the orphan duck family and gave it a home, entered an interesting and funny process for Cullinan through this event.
Rolls-Royce is home to a family of ducks rescued and raised by a local wildlife hospital on their 42-acre property in Goodwood, West Sussex. adopted. Among these new guests, consisting of 15 ducks, we come across a nuclear family of seven siblings. We see that the ducklings, which were found by a security guard named James Caffrey when their mothers were not with them, in the parking lot of the estate, started to be transferred to the hospital for care by a professional team after they were followed for a few hours. After the observations, James and his colleagues took action to help the ducks survive. After careful rescue, the ducks were transferred to the Brent Lodge Wildlife Hospital in Sidlesham, where they were successfully housed until they reached adulthood.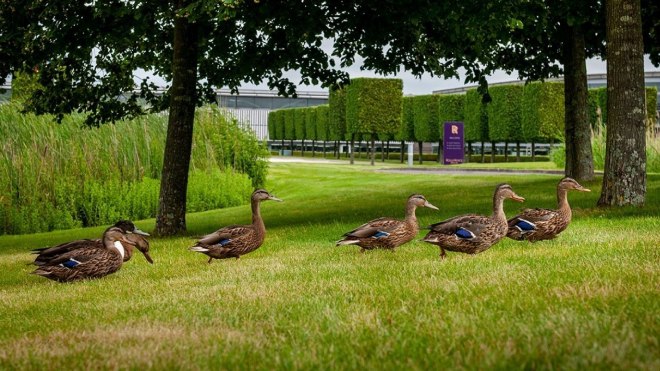 YOU MAY BE INTERESTED
Orphaned ducks brought to their new homes in Rolls-Royce Cullinan
It was shared that the orphan duck family, which grew up with eight rescued ducks, was handed over to its new home, Rolls-Royce, after the whole process was completed. We can say that the ducks, which were placed to reside in the lakes that form part of the sustainable cooling system of the production facility, had a lucky and comfortable journey by traveling from Brent Lodge to Goodwood with Rolls-Royce Cullinan. The Rolls-Royce team, on the other hand, has come up with a new and very sympathetic proposal after this event. Wanting to make the ducks a symbol, the team suggested that from now on, the Cullinan's 560-liter luggage capacity should be expressed using a liter/duck ratio by switching to a new system. The question is whether this will be accepted or not.
YOU MAY BE INTERESTED
Video