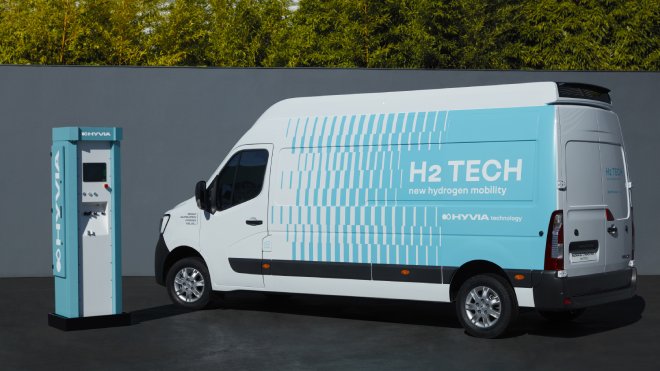 The filling advantage of hydrogen fuel technology, which is the same as conventional use, is demonstrated with the Renault Master Van H2-TECH prototype.
The codes of the strategy shared by the Renault Group with the year 2021 pointed out that new transportation solutions will be at the forefront with the electric transformation of the brands. In this context, we witnessed how the first models of the Mobilize brand, which was implemented to offer new solutions in the city center, made a sound. The HYVIA brand, which was born as a result of the Group's Plug Power joint investment, is also showing the first fruits of alternative fuel technologies in transportation. With the project introduced through the Renault Master Van H2-TECH prototype, zero carbon emissions, increased range and fast fuel filling times will be offered to users.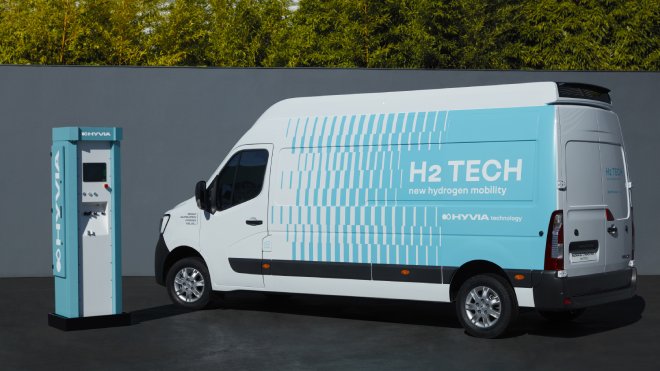 YOU MAY BE INTERESTED
First technical data from Renault Master Van H2-TECH prototype
Master Van H2-TECH, which shared some vital data with its introduction, can cover a range of up to 500 kilometers. Equipped with a 30 kW fuel cell, the vehicle will go into production in France by the end of the year. Vehicle, engine and hydrogen integration will also be carried out in France. If all goes as planned, HYVIA is preparing to test the car to its first owners in 2022.
YOU MAY BE INTERESTED
Introducing the "Hydrogen Filling Station" prototype with the model, HYVIA aims to overcome the lack of fuel filling infrastructure with environmentally friendly hydrogen distribution. Simple and safe to use, the station will begin assembly in France by the end of the year. These prototypes are the first embodiment of the unique HYVIA ecosystem, including environmentally friendly hydrogen production and distribution, along with a range of fuel cell light commercial vehicles.
YOU MAY BE INTERESTED
HYVIA CEO David Holderbach, who made statements about the process and the future; "I am proud to introduce our first hydrogen prototypes. As HYVIA, we offer tailor-made solutions to our customers to overcome the challenges of hydrogen transportation. HYVIA will integrate its entire ecosystem into regions and professional fleets for carbon-neutral transportation. Combining the strengths and competencies of the two leaders, Group Renault and Plug Power, HYVIA is developing rapidly." made statements. HYVIA will also be presenting the Master Chassis Cab H2-TECH, which offers greater loading capacity, and the Master Citybus H2-TECH, a 15-passenger city van ideal for municipalities and local utilities. Master Citybus H2-TECH stands out in this context with its 300-kilometer urban range.
Related video
Spring Electric, Dacia's first electric car